---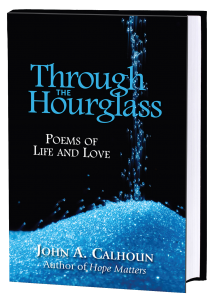 Through the Hourglass: Poems of Life and Love (Bartleby; $16.95; ISBN 978-091015585-4) is a stunning collection of moving poetry spanning four decades and several seasons of life as experienced and expressed by the author John A. "Jack" Calhoun – a pioneer and national leader in the field of youth violence prevention. With chapters devoted to "Courting," "Kids," "Teens," and "The Miracle of Grandchildren," Calhoun is able to articulate the extraordinary experiences found in the ordinary moments of life: falling in love, tending to a sick child, a grandchild's fascination with sidewalk cracks, and the gangling growing pains of raising a teen. In "Portraits" and "Coming and Going," Calhoun introduces compelling characters, some of whom embrace life and others who struggle to hold onto it. Readers are moved to emotion as they discover the commonality of the human experience even in these most personal poems. Gift givers will easily find a favorite verse to highlight in this beautiful and slim book that captures the essence of a cherished relationship.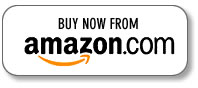 ---
What People Are Saying
"Jack Calhoun's profound sense of love, caring, and keen observation are beautifully reflected in these charming poems about the meaning and importance of family life." — Laura Lee Simon, Chair Emerita, Connecticut Commission on Children
---
"Memorable poetry evokes rather than declares, and these verses will stay with the reader because the author has been where we go." — David Dayton, President, Energia Global International Ltd.
---
"Some people have poetry in their soul. Some have it in their bones. But Jack Calhoun has poetry coursing through his veins." — Pamela Fiori, Editor at large Town & Country
---
"I urge you, dear friends, to read these poems of Jack Calhoun, because of family, because of friends, and because of the love that so binds us together in life."  — Mack McCarter, Founder, Community Renewal International