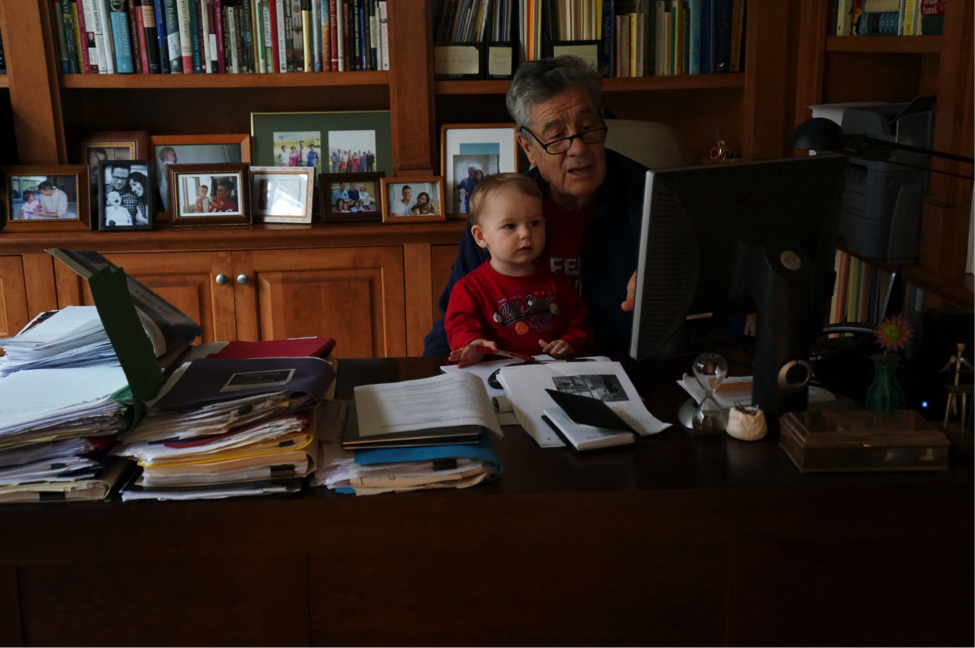 There are about 10 file folders on my desk:
Some with plans to strengthen communities,
others to curb violence,
some to nurture and protect kids,
others on youth development.
And more.
And in the middle of my desk a small football.
Yes, a small football.
15-month-old Mitch has brought it to my desk:
His pudgy hands now slap random keys, sending e-mails into odd orbits.
The apps on my cell phone are jumbled,
and this squirrely youngster makes calls all over the world.
A crusty macaroni thumb print streaks my cell phone cover.
A confused Siri keeps asking what we want. "I do not understand," she says insistently.
I do. I want him in my lap.
We each choose our crusades – the challenge, the consuming engagement keeping us in motion. But crusaders in motion do not make laps.
And crusades are never ending. The time for making laps lasts only so long.
Siri persists: "What do you want me to do? "
I know: "Siri, please call me every day. Tell me to make time. Make a lap."